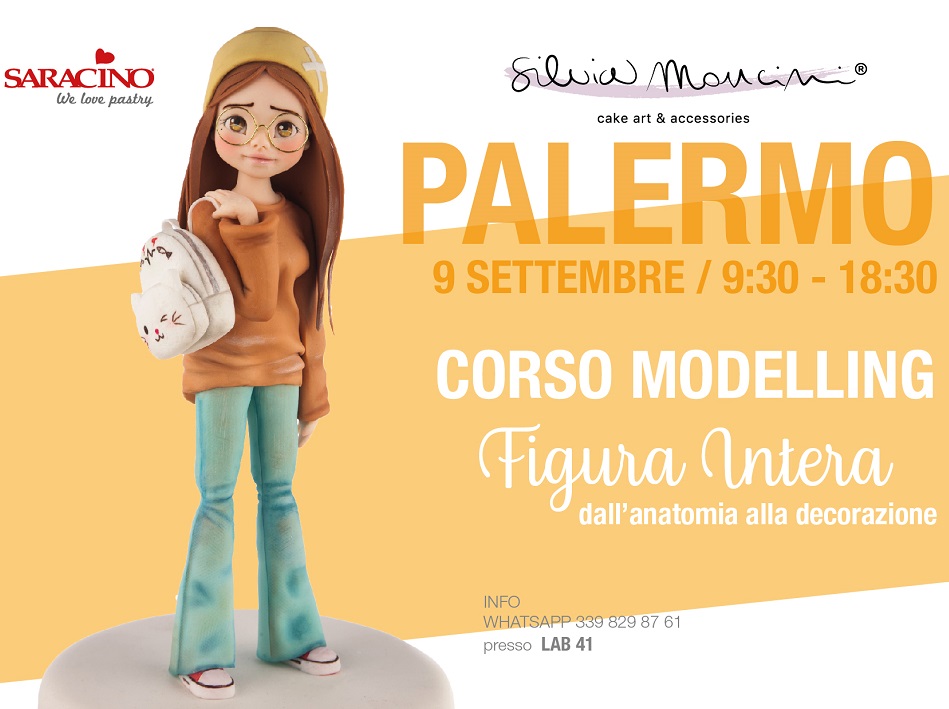 PALERMO
LUNEDI 9 Settembre 9:30/18:30
@LAB 41
Info Whatsapp: 339 829 87 61
Duration: one day class (about 8/9 hours)
The course includes personalized and individual instruction for a limited number of no more than 12 students.
The students will be guided by the instructor as they learn the basic techniques and perfect the execution of various modeling activities with sugar paste.
The following techniques will be learned in the course:
– Correct use of various modeling tools;
– FACE modelling: technical construction of the face, eyes, nose and mouth;facial expression; painting; hair.
– FIGURINE modelling technique of construction: students will learn how to realize a body using the teacher personal technique: learn anatomy and propotions, posed the figure, decorate it.

Through the day's lesson, the students will learn the various techniques, become self-sufficient and will be able to independently model figures out of sugar paste.