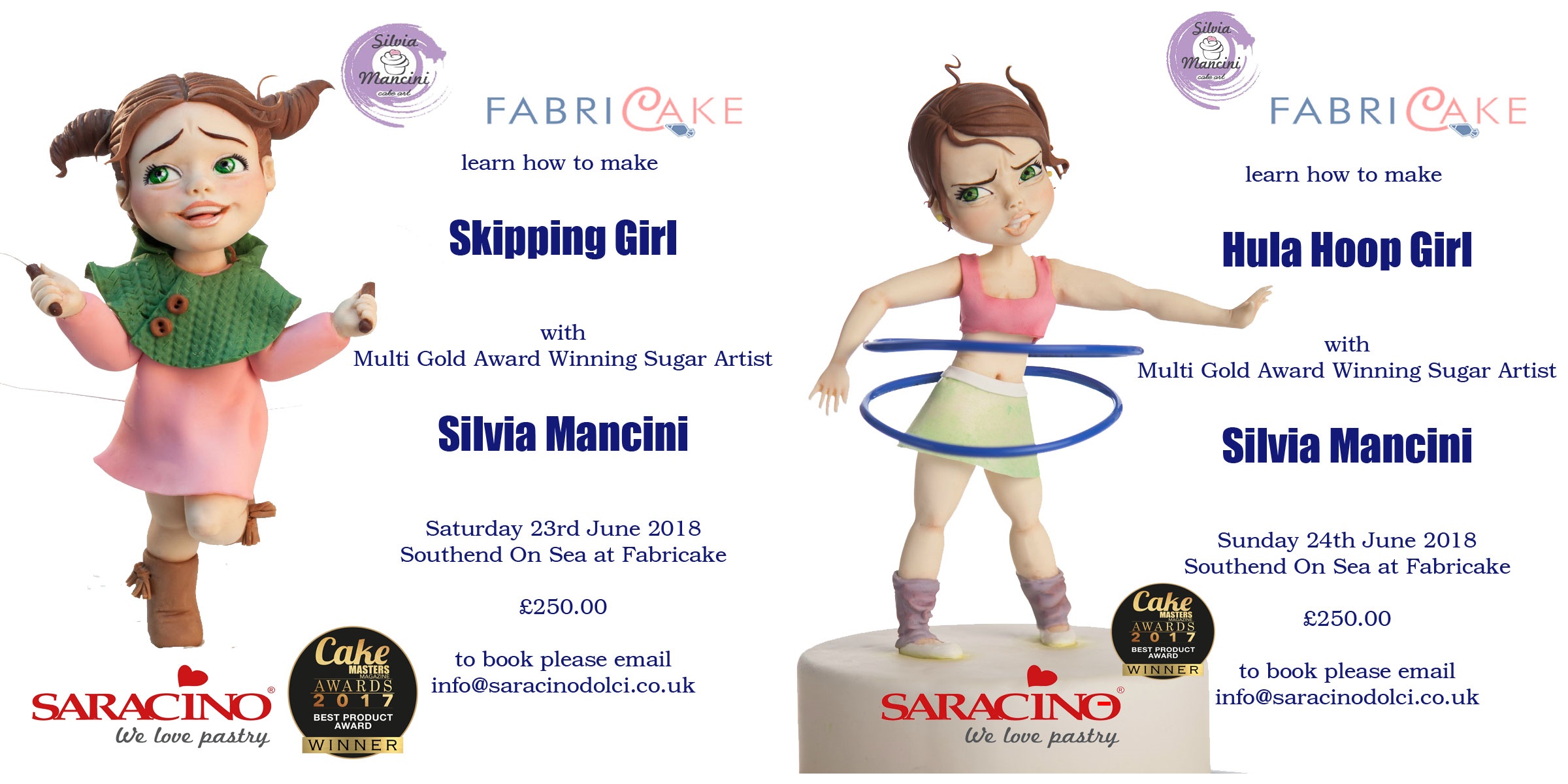 The Students will be guided by the Instructor as they learn the basic techniques and perfect the execution of various modelling techniques with the award winning Saracino modelling paste.
The following will be taught on the course:
– Correct use of various modelling tools;
– Technical construction of a complete subject: the Students will learn how to create a figure learning from the teacher's personal techniques.
– Creating and painting a face: learning and perfecting techniques of modelling and painting a face made from modelling paste. Under the guidance of the Instructor with personal and individual attention, the participants will learn how create and model the facial expression.
Through the day's lesson, you will learn the various techniques required to create the model, become self-sufficient and will be able to independently model figures out of modelling paste.
Please note that the class will be focused on the creation of the figure and not a complete cake.
Price £250.00. To book email info@saracinodolci.co.uk