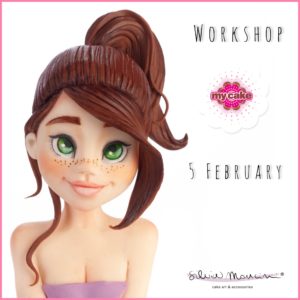 MODELLING FACE: EXPRESSION & DETAILS
INFO & BOOKING: HERE
Silvia will show her personal techniques and tricks to learn how to model a cute expressive face and its details.
The project is entirely handcrafted by modelling sugar paste.
The course is suitable for beginners and perfect for all cake decorators; from those who want to learn a new skill or for those seeking to improve theirs.
Preis pro Teilnehmer: 75,- €
Dauer: 3,5 Std.
Max. Teilnehmerzahl: 14 Teilnehmer